Educational Services
---
The past does not equal the future unless you live there." – Anthony Robbins
Education and Planning at the CORE of Wealth Management
---
Here's an opportunity to help people in your organization learn important financial planning strategies.
---
People Need to Make the Most of Their Money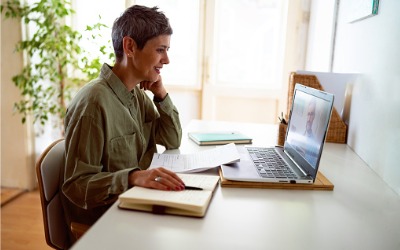 In times of economic uncertainty, people recognize the need to make sound financial decisions to improve their fiscal well-being and prepare for the future. To meet this need, broad financial education has become a desirable benefit that employers can provide for their workforce.
Seventy percent of workers in a recent survey indicated that basic workplace financial education was "important" or "extremely important."1
Two-thirds of respondents (ages 23 to 28) in the 2009 Young Adults & Money survey said they would like their employers to offer education and guidance on a range of financial topics that go beyond typical employee benefits.2
When choosing a financial education course, it is important to select a program that can meet the needs of a wide variety of people. Our comprehensive workshop, The Complete Financial Management Workshop®, is particularly well suited for working individuals who need to prepare for retirement and make prudent financial decisions to help protect their families and manage their assets. It will provide the people in your organization with a strong foundation in the six key areas of personal finance - risk management (insurance protection), cash management, investment concepts, tax management, retirement planning, and estate planning - and help strengthen the financial planning efforts they already have in place.
For Your Employees, Association & Congregational Members
The benefits of providing financial education is vital to the formation of everyone's financial well-being. People are in need of money management knowledge and skills to manage debt, save for major purchases, such as a home or a child's college education. This education can also help people in the process of choosing the appropriate investment strategies to fulfill their financial goals.
The Complete Financial Management Workshop addresses real-life concerns and provides tools that will last a lifetime. Participants will develop healthy approaches to their personal finances and retirement planning. With the knowledge they gain, they will become more confident making financial decisions to pursue their family's overall financial goals and help improve their financial futures.
Contact Us for information and the workshop agenda customized to your worksite, situation, and needs.
Sources:
1) Personal Finance Employee Education Foundation, 2010;
2) Business Wire, March 31, 2009
---
Sixty-six percent of senior HR and finance executives at large companies believe that providing broader financial education at the workplace is more important than it was a year ago. Source: Business Wire, June 22, 2009